The Mazda 5 has been around for a number of years and is still a sensible purchase for anyone looking for a reasonably priced seven Seater car that is reliable, holds it's value well and is good to drive. However the price of fuel means most MPV buyers now opt for a diesel engine and Mazda only offer a 1.6 litre diesel option which adds a bit onto the purchase cost and the performance is not sparkling.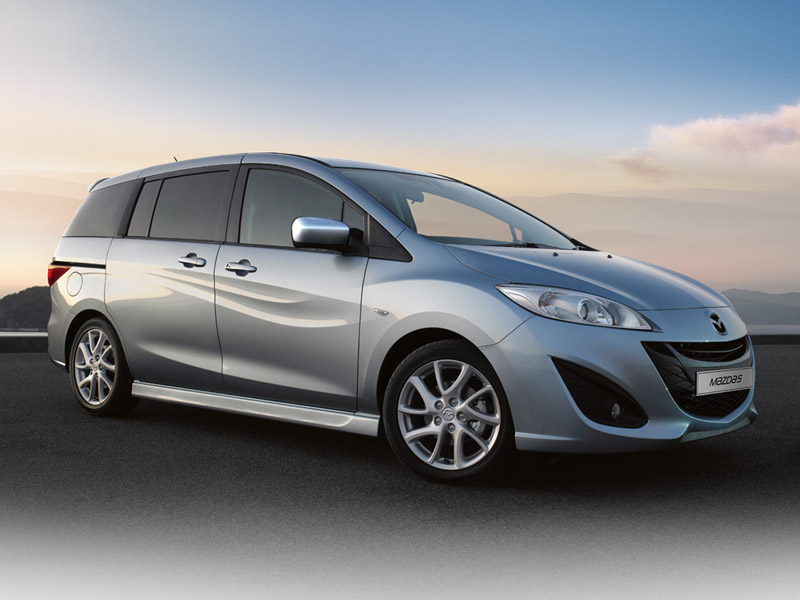 Price on the road: From £18,175 to £22,440
Reliability
Good to drive
Comfortable
One diesel engine available
Small middle seat
Practicality 
The Mazda 5 is a fairly compact seven Seater MPV. It's shape is long and relatively narrow which means that there is not enough room for a full size middle seat in the middle row.
It can however turn into quite an adaptable car with this middle seat folding up against one of the other seats and giving plenty of space for two passengers and easy access to the boot seats. A very similar innovation has recently appeared on the Ford Grand C-Max.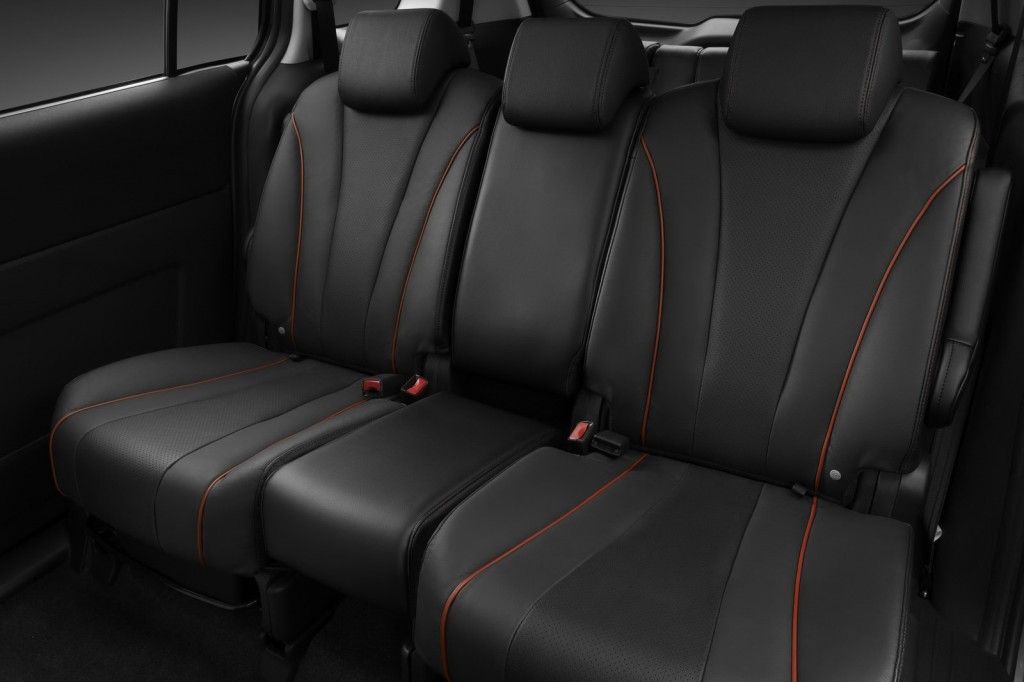 However this middle seat is quite small and not suitable for an adult or most child seats so does somewhat compromise the practicality of the Mazda 5 if you regularly need to carry seven passengers. What the fold away middle seat does mean is that you get a great 6 seater car but at the expense of boot space when using all the seats.




The car also benefits from sliding rear doors which makes getting babies and toddlers out of tight parking spaces a doddle.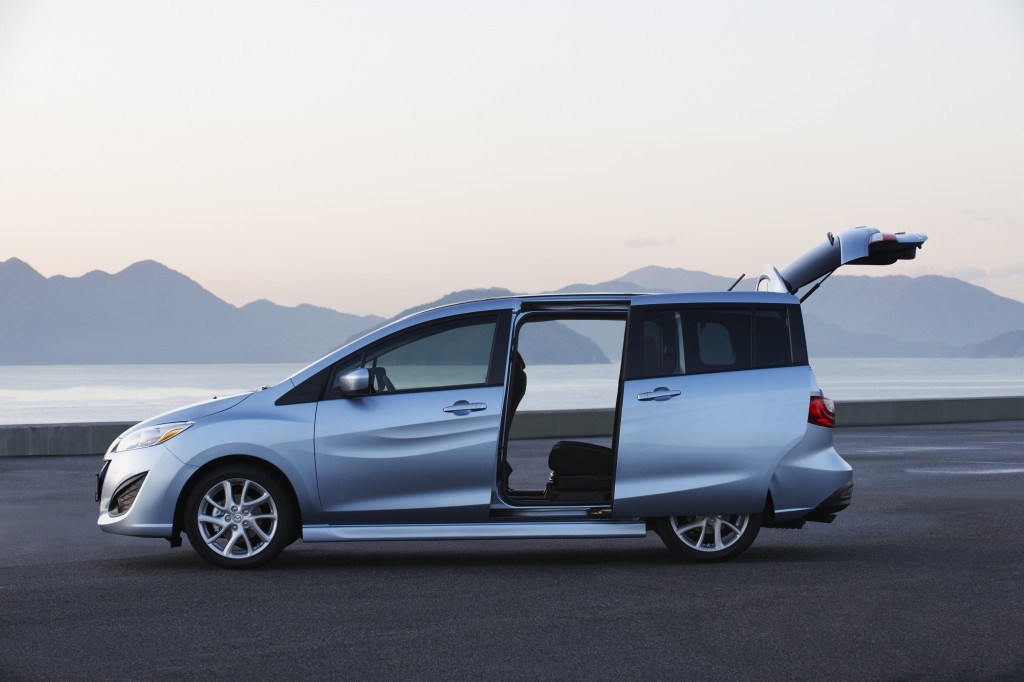 Performance 
There are two petrol engines available: a 1.8 and a 2.0 litre. If you are opting for petrol over diesel owners generally report that the 1.8 is the one to go for. There is not too much difference between the performance and the 1.8 is smoother and of course costs less to buy and run. The 1.8 has a top speed of 112 mph and gets to 60 mph in 12.8 seconds. Fuel economy for a petrol engine is not too bad at 39 miles per gallon.




This compares to a top speed of 120 with the 2.0 litre model and a 0-60 time of 11 seconds whilst it maintains good fuel economy of just over 40 mpg thanks to it's stop / start technology.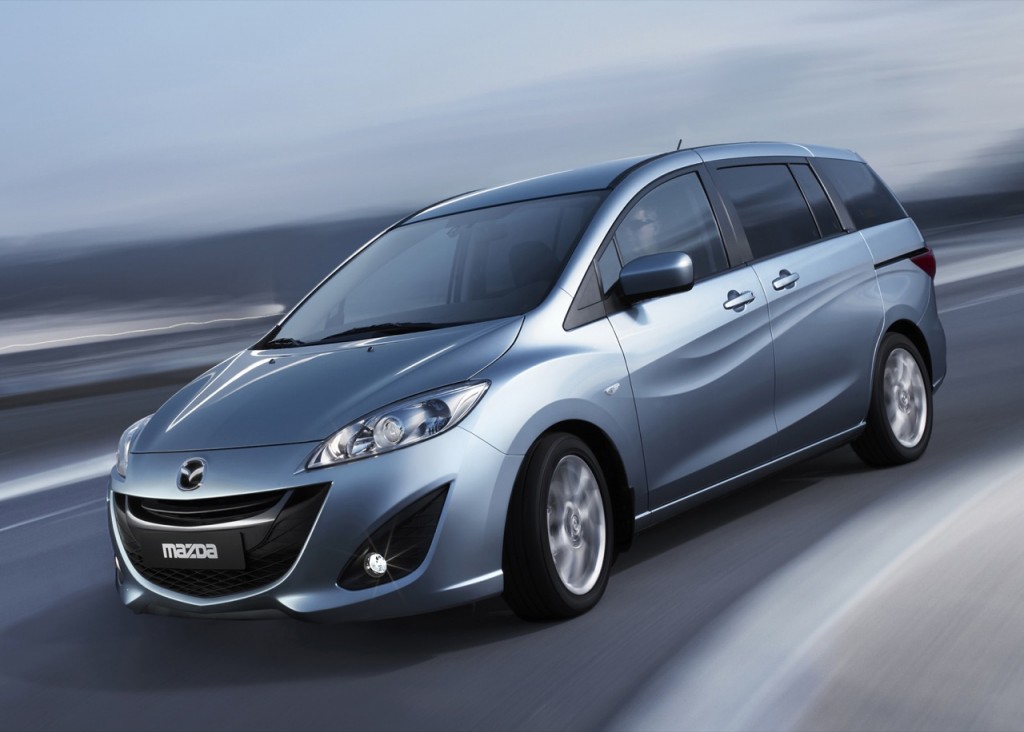 However most buyers of seven Seater cars these days opt for a diesel engine. Mazda provides just one on the 5: a 1.6 litre diesel engine that produces 113bhp. This is not going to give you sparkling performance but it does it's job well as long as you don't let the revs drop too low. Top speed is 111 mph and 0-60 takes 13.7 seconds. Fuel economy is a very healthy 54 mpg.
Comfort 
The suspension on the Mazda 5 is a little on the firm side but it is highly supportive so the overall ride is comfortable. It is not the most spacious seven Seater but is fine to seat three small children along the middle row of seats as long as they don't all need car seats. The boot seats are comfortable for short journeys and occasional use.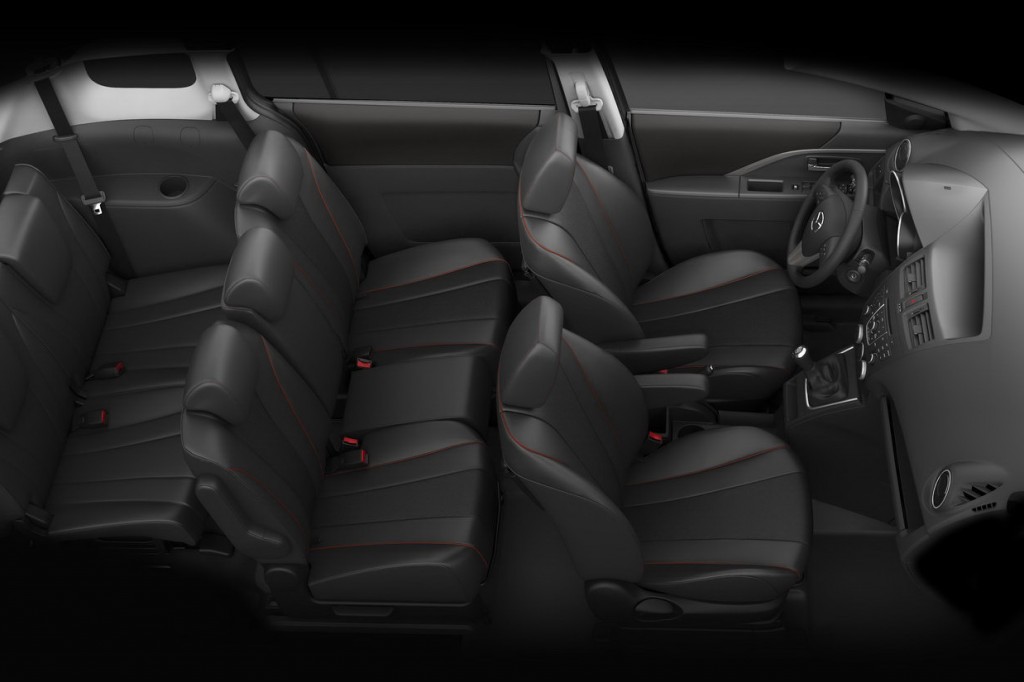 Safety 
The Mazda 5 has not been tested by Euro NCAP since the original 5 was tested in 2005. On that test it achieved the maximum five stars for Adult occupants but three for child occupants. Mazda have further improved safety on the 2010 model with airbags protecting passengers on all three rows of seats. There are ISO-Fix fastenings on the outer seats in the middle row. There is Dynamic Stability Control and Traction Control. The Mazda 5 is certainly doing everything right on the safety front.
Reliability 
Mazda has an excellent reputation for reliability This car has been available for quite a few years and owners have reported very few problems.
Behind the wheel 
The Mazda 5 uses a lot of hard plastics in the construction if the interior so you get less of a luxurious feel that many competitors are now trying to achieve with their use of soft plastics. However everything is well laid out for the driver and the driving position is excellent.





Handling is good too thanks to a firm suspension set up on the 5. This makes the driving experience feel much more car like than most MPVs.
Running Costs 
The Mazda 5 is cheap to run. Both petrol and diesel engines offer good fuel economy and road tax bands are E to H meaning a cost of …. Depending which engine you choose.
Mazda has an excellent reliability reputation so you shouldn't have to spend to much on maintenance.
Summary
The Mazda 5 is a versatile, well built seven Seater MPV that offers a lot of value for money. You may want to take it for a test drive and see if it is right for you.
Also Consider…