Volkswagen provide seven seat car buyers with a great mix of offerings including the midsize Touran, large Sharan and  functional Caddy.
The benefits that Volkswagen gives to anyone looking for a seven seat family car is the build quality, practical interiors and a truly excellent range of engines. Some of the diesels are particularly impressive with the Bluemotion technology providing exceptional fuel economy and performance.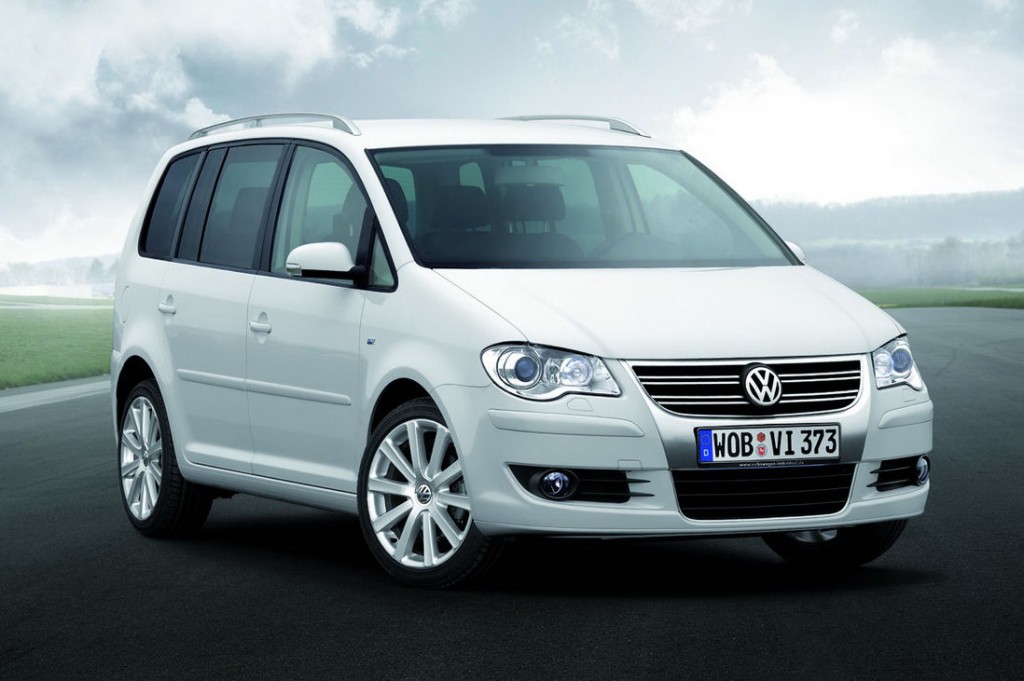 The Touran is an understated MPV which is well built and versatile. It benefits from three good size seats in the middle row and useable seats in the boot and does all this in a compact to midsize format.
The Sharan competes strongly in the large seven seater space. Sliding rear doors make it easy to get passengers out of this large car even in tight spaces. There is an impressive amount of room inside and the load space is excellent. If you have young children you will have no problems positioning their child seats side by side on the middle row.
If you are looking for a very practical seven Seater then the Volkswagen Caddy provides buyers with a van based car that is excellent for load carrying and providing comfortable transport. It is also that bit cheaper than the other models in the Volkswagen range.